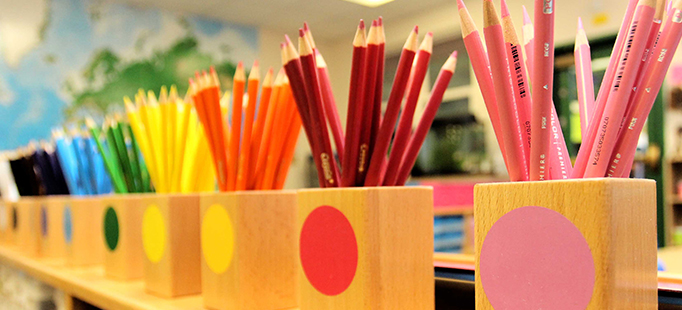 Our goal is to create a life long love of learning
Children love to be involved in self-directed purposeful activities. The child will choose to engage in activities that will create learning in personal and powerful ways.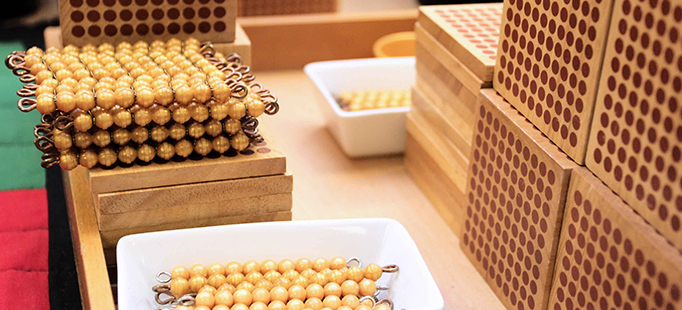 Mathematics: From Concrete to Abstract
Like all Montessori materials, these manipulatives build on each other and provide increasing complexity as the student masters skills.
Outdoor Classroom Environment
"There must be provisions for the child to have contact with nature; to understand and appreciate the order, the harmony and the beauty in nature." Maria Montessori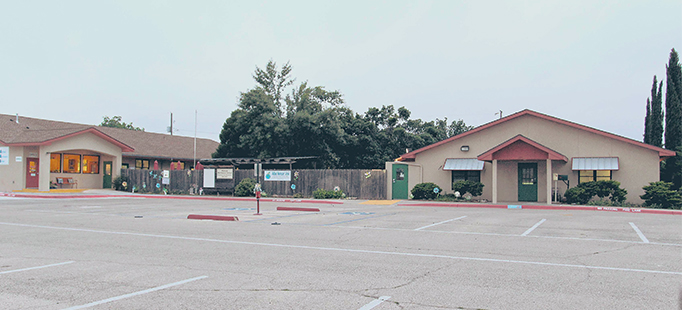 PreSchool, Kindergarten and Lower Elementary Areas
The original building encompasses our PreSchool classes and our P.E facility. In 2014 we expanded our second building with a beautiful office next to our Kinder and Lower Elementary classes.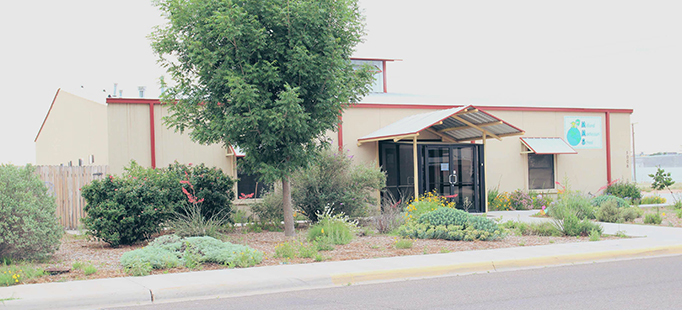 Our Art and Upper Elementary Building
Our new Upper Elementary building was built in 2009 thanks to the generous donations from the Morrow family.
What Is Montessori?
Learn More
Dr. Maria Montessori
Dr. Montessori believed that children are naturally curious and have an innate desire to learn about the world. Her method allows children to fulfill this curiosity by completing specific tasks that move from simple to complex. Children become creative and independent learners because they understand concepts rather than simply memorizing facts. Freedom with responsibility in the classroom is the key to instilling confidence, pride, and strength of character in the child. The child-centered Montessori classroom is a caring community where children practice kindness, respect, and responsibility. The focus on each child as an individual makes this approach unique.
Our Unique Environment
Enjoy a glimpse into what makes our environment at Midland Montessori School so special.